WOMAN – A one-syllable word with many emotions. From the very beginning we have been seeing many forms of women. Every woman expresses herself in forms like a daughter, a sister, a friend, a lover, a wife, a grandmother. Sometimes by cooking your favorite food sometimes by being crafty in the household. As a woman's orbit expanded, it changed her way of expressing herself. Her life slowly began to emerge in places like social media, but her expression never got the status of a 'need'. No matter how much time passes, a woman with mental balance will always be the need of the hour and that balance will be achieved only when 'her' mind is satisfied, when she's expressing 'herself'!
Naturally, such an expression requires an equally capable platform. And that is why Being Woman was launched. As a 'woman' I felt it was my duty to provide a platform to other women like me. We intend to bring this women's magazine started by women for women to you initially in a fortnightly format. It is going to have everything that will reach from heart to heart without giving stereotyped news. From hits to criticism, from a funny fad to a thrilling experience, it's got everything to enjoy!
But for this we all need to write and contribute. If you want to share your experiences, thoughts, gossip, occult, style trends, writing on any topic to your thousands, pick up the pen and get started!
No restriction of the subject nor to present ideas! It is the need of the hour for today's women to be empowered verbally! So what are you waiting for?
We are waiting for your verbal support to enrich Being Woman!
Follow us on Social Media!
She is the Director of an advertising agency since 2009. She has a media experience of 22 years in TV channels and advertising agencies in Pune. She has seen transitions of media from analog to digital. She established an agency in 2009 which started with audio media and radio during a time when only All India Radio existed. The agency undertook advertisements and other promotional activities like interviews, storytelling and sponsorships. Then in 2012 she started Career Guru on 'Zee 24 Taas' with educational institutes and 'Career Mantra' With 'ABP Majha' and 'Lokmat news 18'. She produced these programs for nearly 7 years  and they were telecasted on above channels in May, June and July. All of these Tv commercials, documentaries, product promotion films and social media films were done by Absolute Media Solutions. Now for the last three years she is publishing a Marathi Magazine called Being Woman which is dedicated to women. Supporting woman entrepreneurs. The Content of this magazine is success stories and inspirational stories of women. It supports new writers who are passionate about writing and publish their articles.
The Motive is to express yourself and to support new ideas to support women's  small businesses through social media and giving them a digital platform like Being Woman.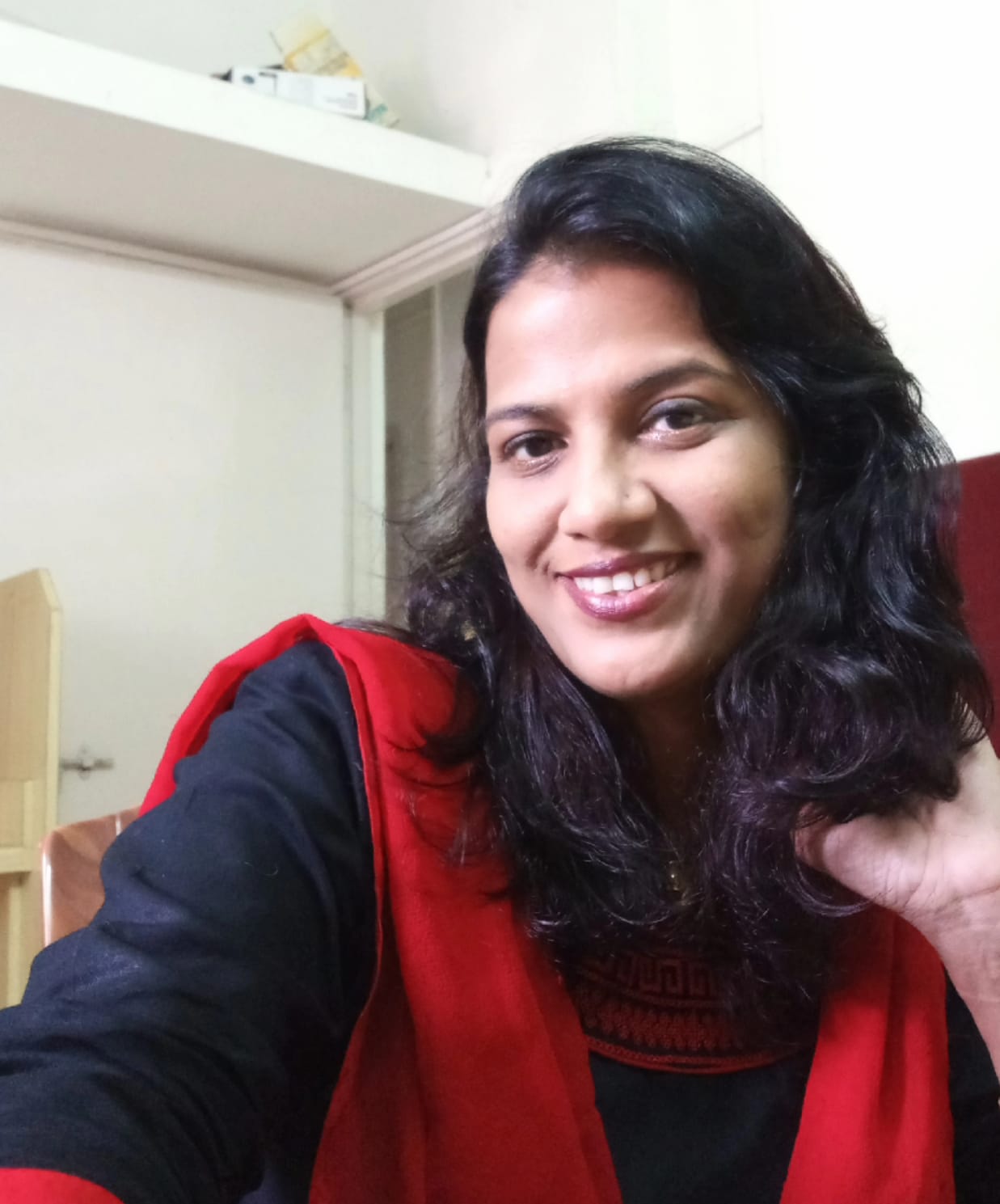 She has 12 years of print media experience. She was working with renowned advertising agencies in Pune and handling the media department. She was the  media head in 'Seed Infotech' for 5 years. She was handling all promotional activities of institutions. She has also worked in a Multinational company 'Aker solutions' for 5 years in QS administration and communication.
She is the corporate marketing head for Being Woman magazine.
She's doing an excellent job of bringing new clients and building rapport with subscribers and advertisers. Being a media person she is very good at communicating with printers, designers and writers of Being Woman.
Parent Organization of Being Woman